Wheel Alignment Service in Milwaukee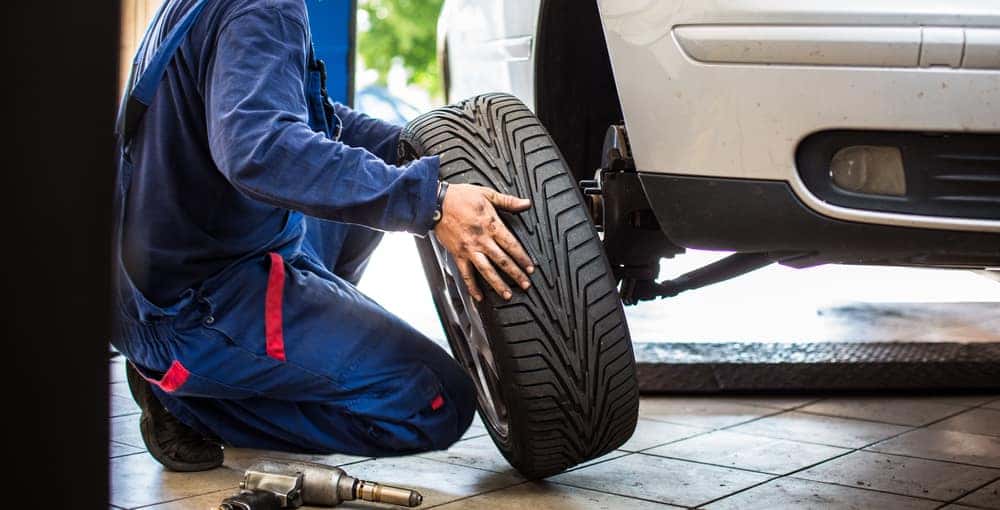 Wheel Alignment Service Near Me
Is your vehicle veering to one side of the road? Need a tune up to get your car driving like new? Well, look no further than our excellent wheel alignment services offered at Rosen Kia Milwaukee.
We offer professional and quality services like wheel alignments to keep the handling and reliability of your vehicle in tip top shape. We also offer other quality routine services like tire rotations, oil changes, transmission flushes, brake pad replacements, battery checks, and so much more!
Simply schedule your appointment with our easy to use 100% interactive application, fill out your car's necessary information, and we will get back to you with a date and time that works best for you and your schedule.
Why Should You Get Wheel Alignment Services
If your wheels are misaligned, your vehicle will experience a serious drop in handling capability. Problems you may see include pulling to one side, which can impact its ability to turn or move in a straight line. This not only makes driving difficult and reduces ride comfort, but it can jeopardize safety.
In addition, failure to realign your wheels regularly can cost you in the long run. Wheels that aren't properly aligned may lead to uneven tire wear, which means replacing your tires more frequently. Wheel misalignment can also result in flat spots, damaged wheel rims, suspension issues, and tire blowouts because it can cause your tires to experience added tension.
To avoid these issues, book an appointment with Rosen Kia Milwaukee, and we will get your tires looking and driving like new.
Schedule Service In Milwaukee
Don't let your car go without a quality service or a tune up. Let our Kia service center team of professional technicians get your car feeling like new. For any other questions on our reliable services or quality used inventory, contact us online anytime or stop by to meet our friendly and knowledgeable team of auto professionals.